Optical Fiber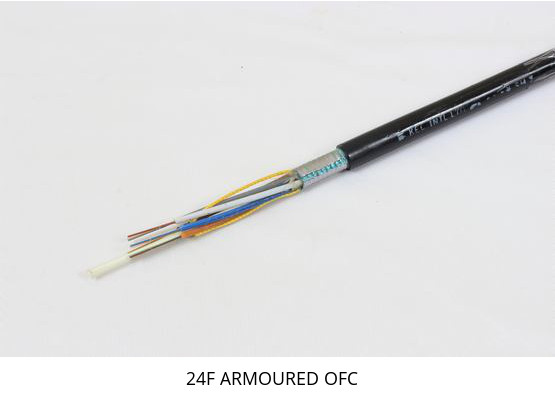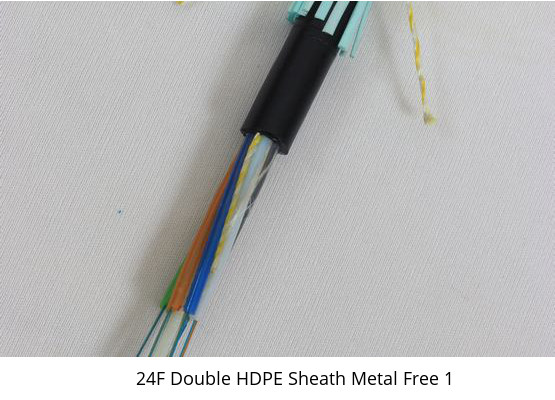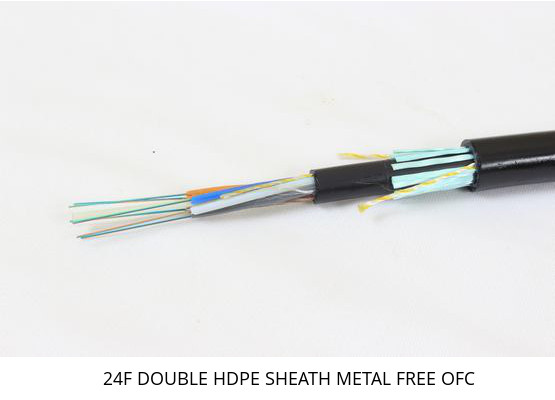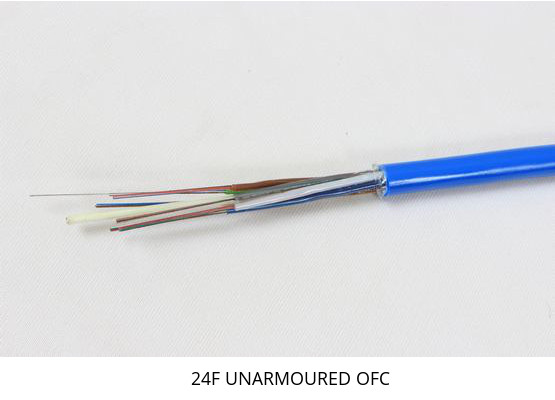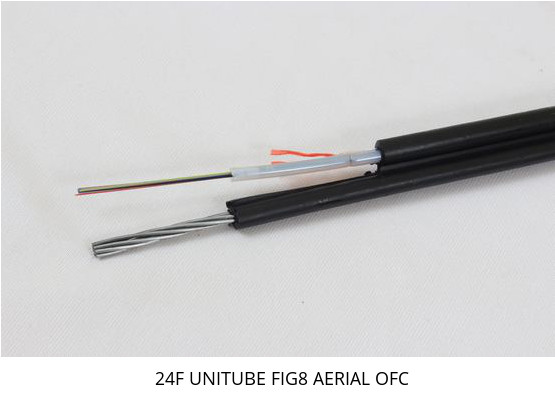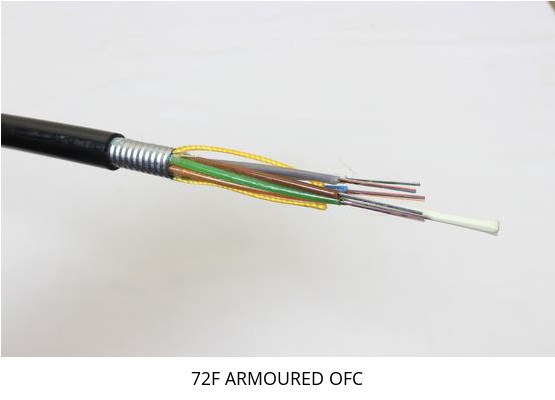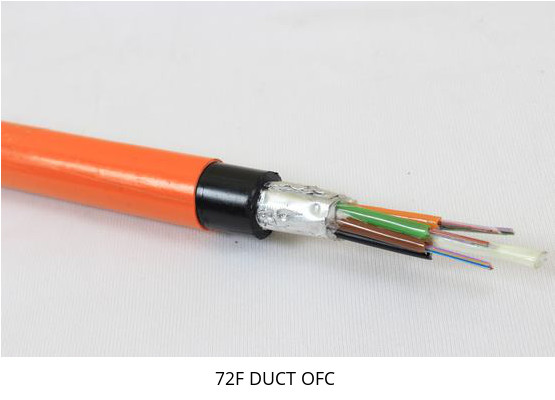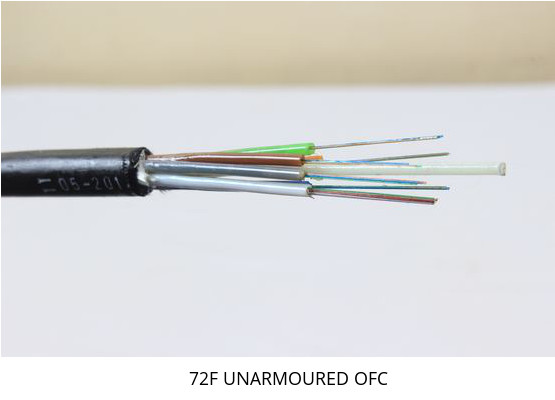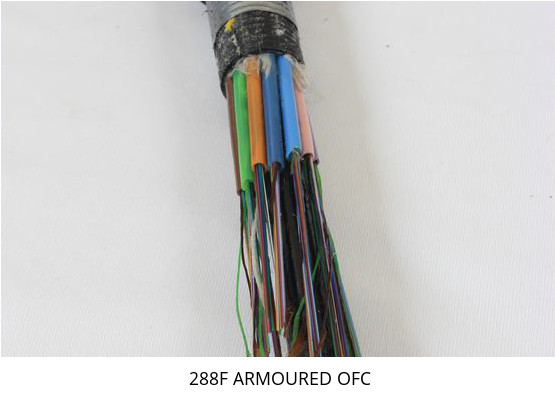 The Manufacturing range includes:
RPG cables have one of the finest Optic fiber cable plant in the country manufacturing and supplying a wide range of cables, servicing the telecom industry in India and abroad.
Single mode / Multi mode
Duct (unarmoured) Cables with Nylon & PE sheath
Armoured (direct burial) Cables ( Single Sheath & Double Sheath)
Self-supporting Cables both ADSS (All Dielectric Self Supporting) and Fig 8 construction
Uni-tube and multi-loose tube construction
2 fibers to 288 fibers cables
Custom made cables as per customer specifications
RPG Uses premium fibers imported from world renowned manufacturers for making the cable. The plant is equipped with the best machineries for manufacturing and testing of cables.
Single Mode Fiber Construction
Core Glass:

Property

Diameter
Non-Circularity
Core/Cladding Offset



Specification:

Typically 8.3 μm
6%
< 0.6 μm
Coating:

Property

Material
Inked Diameter
Coating/Cladding Offset



Specification

UV-Acrylate
250 ± 15 μm
< 12.0 μm
Cladding (Glass):

Property

Diameter
Non-Circularity



Specification:

125 ± 1.0 μm
< 1.0%
Optical Fiber Characteristics
Property

Maximum Individual Fiber Attenuation 1310 / 1550 nm
Point Discontinuities at 1310 / 1550 nm
Water Peak Attenuation at 1383 nm
Attenuation Change vs. Wavelength 1285 to 1310 nm
Attenuation Change vs. Wavelength 1525 to 1575 nm
Attenuation Change vs. Bending 100 wraps / 75 mm
Attenuation Change vs. Bending 1 wrap / 32 mm
Zero Dispersion Wavelength
Maximum Dispersion at 1310 / 1550
Zero Dispersion Slope
Nominal Mode Field Diameter 1310 nm
Nominal Mode Field Diameter 1550 nm
Mode Field Diameter Tolerance
Cabled Fiber Cutoff Wavelength (lcc)
Group Index of Refraction 1310 nm
Group Index of Refraction 1550 nm
Polarization Mode Dispersion
Specification

0.35 / 0.22 dB/km
0.10 dB
Less than at 1310 nm
0.10 dB/km
0.05 dB/km
0.10 dB
0.50 dB
1300 – 1324 nm
3.2/18.0 ps/nm x km
0.092 ps/nm2 x km
9.0 – 9.3 μm
Typically 10.5 μm
± 0.5 μm
< 1260 nm
1.466
1.467
< 0.5 ps/Ökm
Mechanical Characteristics
Property

Proof Test Stress
Fiber Curl
Specification

100 kpsi (0.69 GPa)
≥ 4 meters